Fairfax Racing Team news...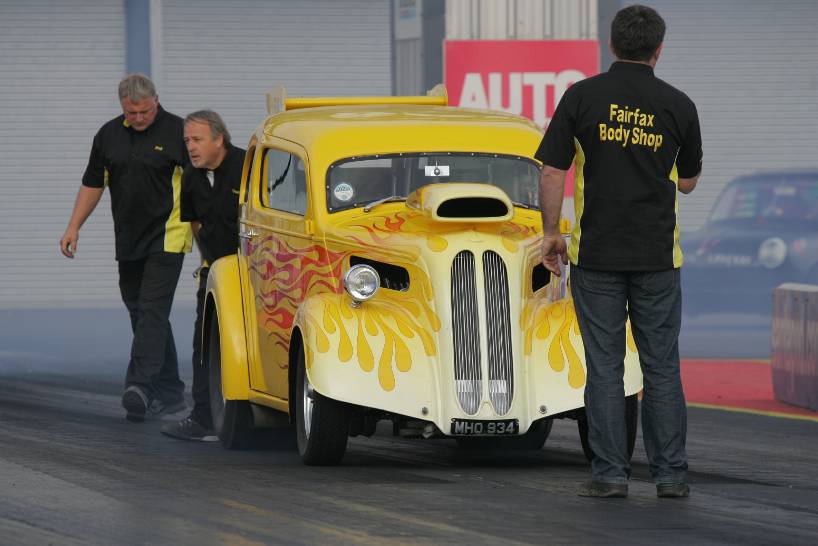 A little wine whine at the Summer Nats....
Round two qualifying was a hell of a ride just one wheel on the ground at 1/8th.
The daughter would have killed me if I had broke it. I have to take her to the her prom and there are no excuses, no pressure here lads.
After the last qualifying round we experienced a noise from the gearbox/diff. We couldn't pinpoint it at the track because time was not on our side and we had the cruse to think of first; and the food, beer, film, naked poll dancers. Only joking there was no film. 1st round elimination was a bit frustrating as the car just didn't want to hook up. We tried a four link change but sill no good - this may have been a blessing. As I said, I had to keep the car in one piece this week because I have to drive my daughter to her prom on Tuesday.
Got the car back to the workshop and checked out the noise from the gear box or diff, we didn't want to strip it down until we came back just in case we couldn't fix it in time.
Made it to the prom and back to the workshop with out problems, a little warm but that was to be expected 25 miles in traffic (HOT START O YES) fuel boiled away but she still started.
Pulled the shafts and diff and to my amazement the pinion gear was totally shot.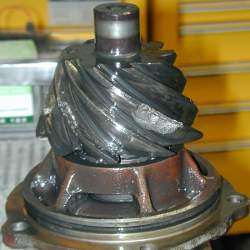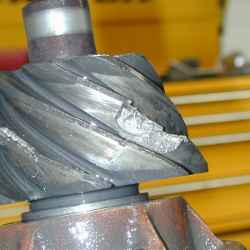 Missing teeth, cracks in all the gears, it reminded me of Shane MacGowan from the Pogues. Looking at this there wasn't one more run left in her, I'd like to thank the old girl for holding together.
See you all at the Bug Jam.
Jeff.
If you'd like to see the racing calendar and more information about this seasons meetings, please take a look here.