Fairfax Racing Team news...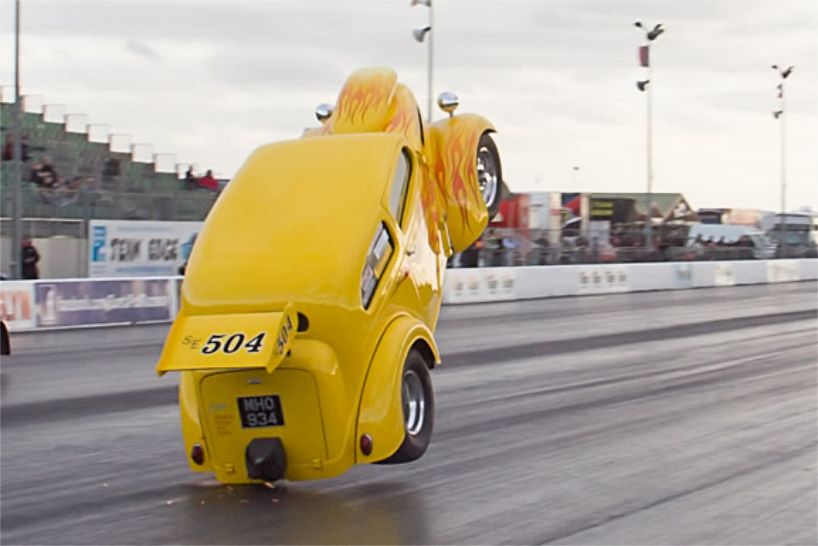 Tried to fly
At the 2011 euro finals we decided to put a little more power in, and the car just took off. It lifted the front wheels a good 4 - 5 foot in the air so I tried to feather the throttle but she dropped like a stone. As the car hit the ground the weight of my body hit the accelerator pedal and she started to clime again, (all four wheels off this time). I felt like Buzz Lightyear TO INFINITY AND BEYOND but just like Buzz I can't fly and I came crashing down to earth.
Me and the car took a bashing but I drove it back to the pits with a big smile. That was a hell of a ride.
When we got the car back to the workshop we set about seeing how much damage had been done. We damaged the sump, crank trigger, alternator, frame rails, flip front, gear box pan and front end paint.
We made a new frame for the flip front at Fairfax Bodyshop & Garage and Chris Issacs Race Cars sorted out the chassis etc.
We got the car back from Chris and set about the paint work so we can be in front before 2012 season starts.
Here we are the start 2012 season and would you believe it rain and more rain. The rain doesn't stop until end July at the Bug Jam.
Thanks go's out to:
Paul Root aka mate of the yard
Phil price aka Phil the wheel
Will Spencer
Anna Spencer
Paul Webster
Jeff.